Community Potluck Dinner
03/23/2019 - 03/31/2019
Description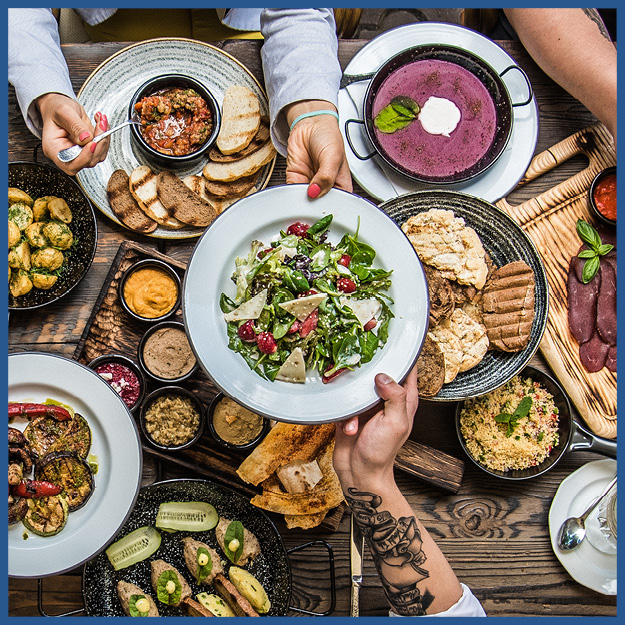 Want to feel expanded connection with others at CSL in a relaxing neighborhood setting?
Then join us for our Community Potluck Dinners and attend a potluck dinner with up to eight others, hosted by a fellow CSL congregant. This is a casual get together to eat, pray, chat and have fun. Pick your location for the dinners held across the greater Seattle area. RSVP by registering for your preferred location and bring a favorite dish to the Community Potluck to share!

Join a host in a neighborhood near you for a potluck dinner for up to 8 people

Dinners start Saturday, March 23th.
Sign up in today!

Seatac (Finished)
Sat, Mar 23, 6-8pm
Hosts: Karen Schiller, RScP & Sarah Loron - host has cats

Belltown Seattle (Finished)
Sun, Mar 24, 6-8pm
Hosts: Heather Weldon, RScP & John
Issaquah (Finished)
Wed, Mar 27, 6:30-8:30pm
Hosts: Wendy & Roland Pender
Greenwood (full)
Thu, Mar 28, 6-8pm
Hosts: Ray Houle, RScP & Justin

Vashon Island (full)
Sat, Mar 30, 2-4pm
Issaquah (full)
Sun, Mar 31, 6-8pm
Hosts: Ray Rebello, RScP and Susan Rebello, RScP - hosts have a cat

North Seattle (full)
Sun, Mar 31, 6:30-8:30pm
Hosts: Rev. Harold Costa and Rob Barrick