A New Way to Pray - Using Process New Thought!
04/02/2019 06:30 PM - 04/16/2019 08:30 PM PT
Description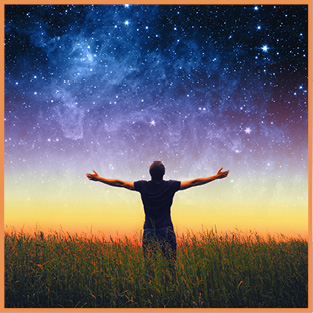 Join master teacher, Michael Bogar as he explores a new approach to manifesting your dreams, called

"Process New Thought".
In th

is

class, you will explore the idea that we

each have a unique relationship

with everything -- people, money, dreams, material things, work, and God

/

Life itself. There is a new understanding developing in the New Thought Movement that describes

this

as a relationship between us and Life

. This relationship is

no

t

something fixed in an identical, pre-determined

way

,

or with one

specific outcome for everyone. Each

person

's outcome, or demonstration, of prayer will be unique to

their

own process in life. One

person

might treat

or pray,

for more money and get more money, while another person might not get more money but

will get

some other

form

of abundance. A third person

might

take a different amount of time

than the others

to see a shift in their material condition. It

all

depends on each person's spiritual process in their evolution to the Good. We are all in the process of "God becoming individuals".
This class will teach an alternative method for praying to experience the Good, capturing the idea of being "new in every moment". Michael Bogar will teach this alternative prayer form not as THE WAY, but as an another method of achieving the Good you are seeking.
Also being offerred as a webinar
Dates: Tuesdays, April 2-16, 6:30-8:30pm
Instructor: Michael Bogar, MDiv, THM
Tuition: $68
Location: CSL Admin Office - Northgate

Michael Bogar, MDiv, THM is the Spiritual Director at the Bainbridge Island Spiritual Enrichment Center. He teaches world religions at Central Texas College at Joint Base Lewis McChord, and also teaches regularly at the Seattle Center for Spiritual Living and Seattle Unity Church. Michael's teaching on spirituality and psychology, combine scholarship, humor and practical wisdom. His work underscores Soul-making as a dynamic process that values both positive and negative experiences and emotions as normal and necessary.