Deep Work with The Ancients Retreat
10/31/2019 - 11/07/2019
Description

Sacred Travel, Community Service, & Day of the Dead Celebration in Yelapa, Mexico
Spend a week in the rustic and stunningly beautiful beach town of Yelapa, Mexico. Take this time to reconnect with your ancestors over Day of the Dead with opportunities to heal ancestral wounds. Recognizing our past as a platform for our future, we stand on the shoulders of our ancestors, and can use them as one of our Spiritual Resources. Immerse yourself in this beautiful spiritual retreat setting with interactive programming led by Rev. Abigail Schairer. Enjoy local celebration and traditions during this sacred time, and give back through a service project to this remote and heart centered community.
Scroll down for itinerary details.
** Please note - Yelapa is a remote, indigenous community with no cars. Travelers need to be in good physical condition as you will be walking everywhere in town, up and down hills and stairs and disembarking from the boat onto the beach. The community is flanked by jungle on one side and ocean on the other and is very hilly. You are advised to get your recommended vaccinations for Mexico.
PREREQUISITE: Completion of Beyond Limits or Foundation.
To sign up for the retreat contact our Registrar, Heidi Dillehunt at 206.527.8801, x5101 or HeidiD@SpiritualLiving.org FAQ's
What is the cost?
The cost ranges from $1130-$1430 per person, depending on what rooms and bed. Five Condos with 12 beds have been reserved for our group. All condos have ocean views and full kitchens and will be shared amongst our group of travelers. Each condo has a different room configuration detailed below. If you'd like to share a double/queen/king bed with another Individual, each of you will receive $100 off your overall registration.
Housing Options: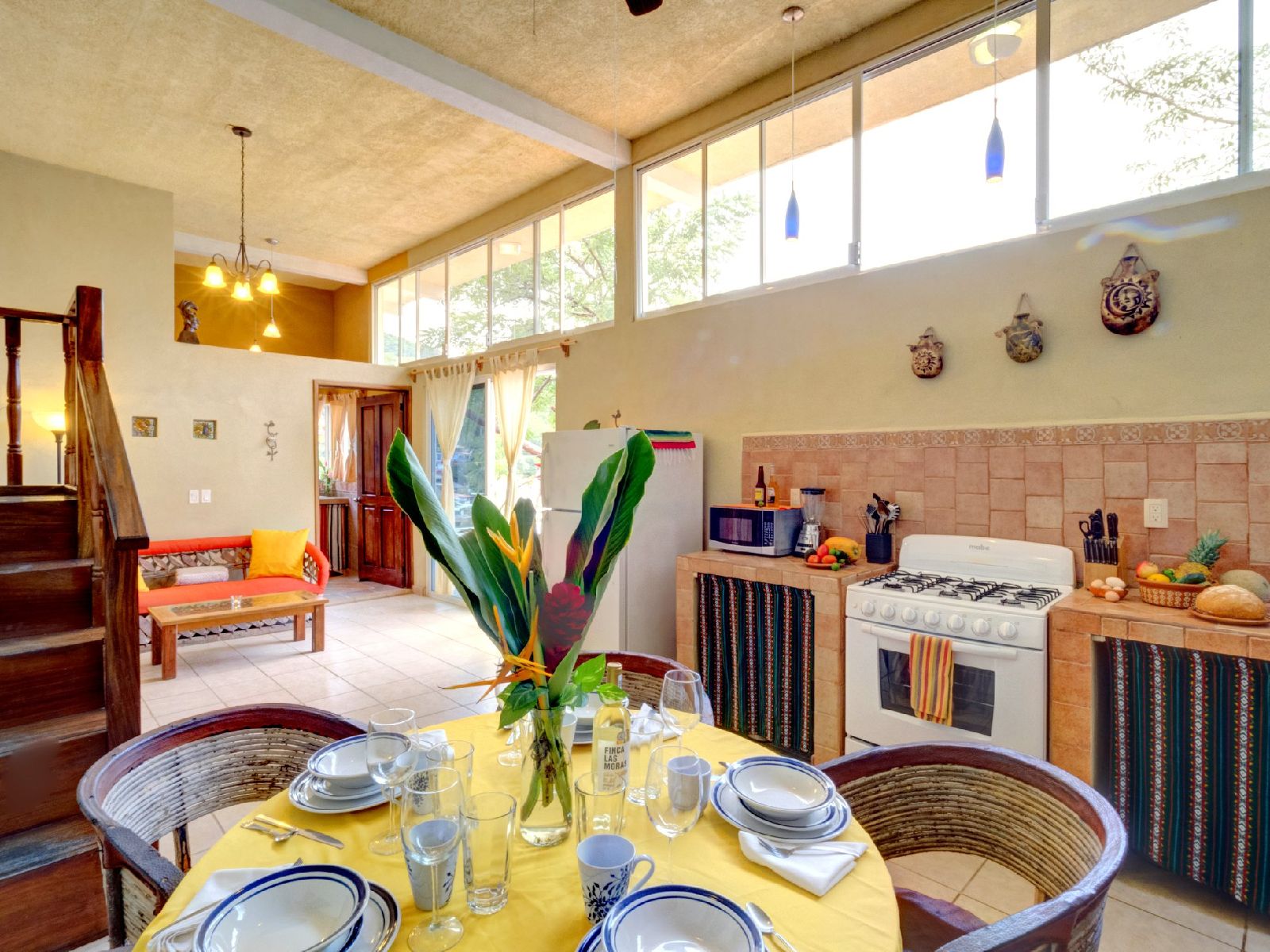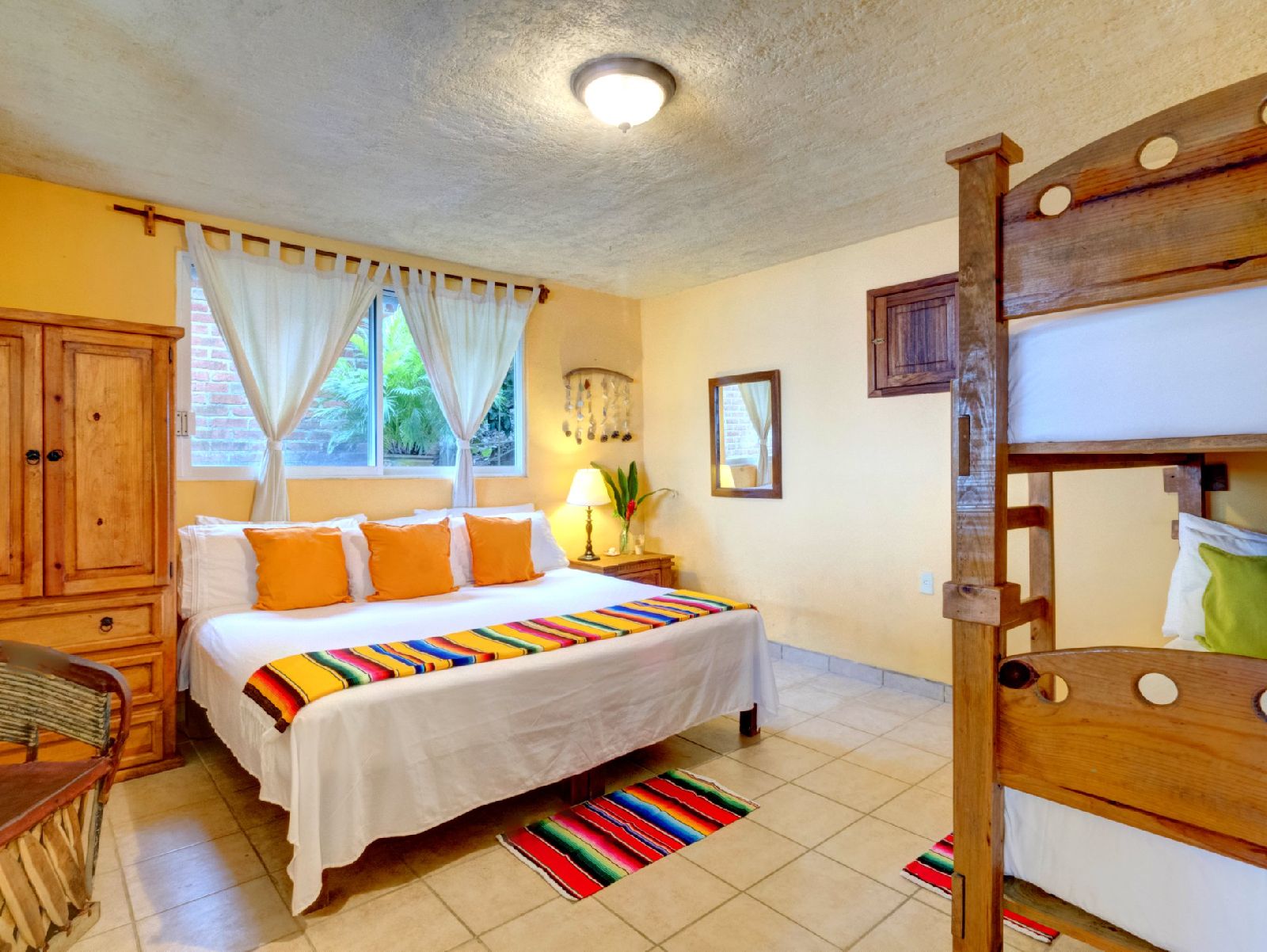 Casa Manta Ray:
1 queen bed - $1330 - Filled
1 single bed - $1230 - Filled
Casa Palmita:
1 queen - $1330 -Filled
1 king - $1230 (shared room with bunk beds) - Filled
1 set of bunk beds, both singles - $1130 (shared room with king bed)
Casa Tijereta: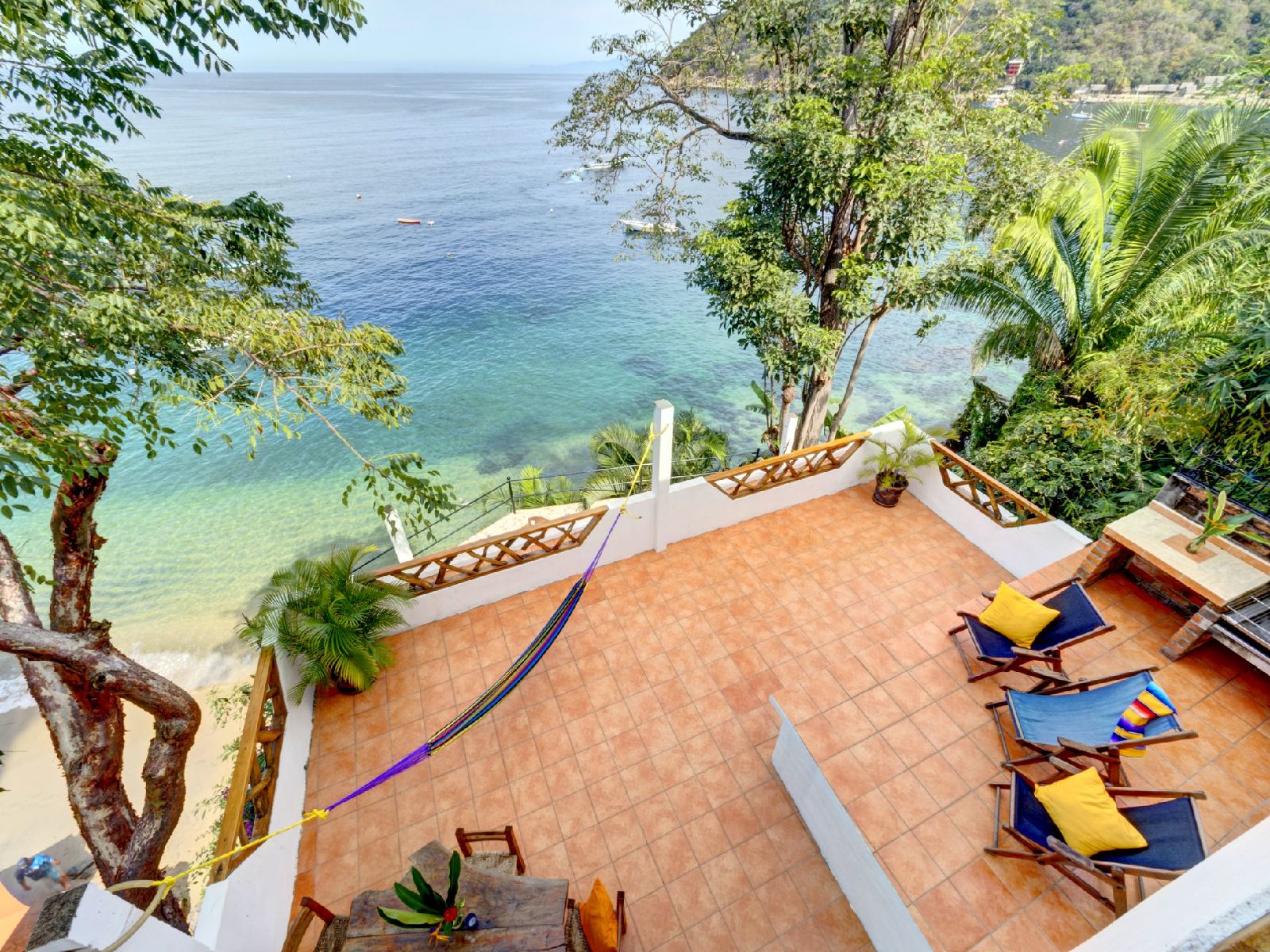 1 queen - $1330 - Filled
1 king - $1430 - Filled
1 bunk bed (own room) double on bottom - Filled
Casa Marietas:
Casa Estrella del Mar
What's included:
One week stay in a condo with ocean views
Daily spiritual practice and programming
Two dinners and one lunch
A day of snorkeling - boat ride and all equipment
All supplies for half day service project for the town
A local guide for experiencing spiritual tradition and history of Dia De Los Muertos
What's not included:
Airfare
Travel Insurance
Land and water taxi to Yelapa
Tips
Most meals (although each house has a full kitchen).
What's the agenda and schedule?
Note: this is a tentative agenda. Times and activities subject to change.
October 31st: Arrival
3:00pm - Casa Check-in
3:00pm-5:30pm: Arrive in Yelapa, unpack
6:30-8pm: Dinner together
November 1st:
Breakfast on your own
10:00am-12:00pm: Group Session and connectiong with your Sacred Ancestors. Emergency Procedures, "Get to know you" activity, Share Intentions and Prayer Partners
12:00-3:00pm: Lunch on your own, Free Time
3:00-6:00pm: Dia De Los Muertos - Learn from a local the spiritual tradition and history of the local celebration. Group creates our own altar for the celebration
6:00-7:00pm: Dinner on your own
7:00-9:00pm: Enjoy the town festivities at the local High School. dancing, altars, and celebration of ancestors.
November 2nd:
Breakfast on your own
10:00am-12:00pm: Group Sessions and Healing Ancestral Wounds. Lunch on your own
1:30-4:00pm: Free Time
4:00-5:00pm: Tour Yelapa Museum
Dinner: On your own
November 3rd: Free Day
Activity Suggestions:

Short hike to local waterfall
Take a water taxi to Puerto Vallarta and spend the day there
Horseback riding
Long hike to further waterfall
Get a massage
Spend the day on the beach (and try the famous pie lady's pie!)
November 4th: Snorkeling
Breakfast on your own
10:00am-4:00pm Group snorkeling Adventure (lunch included). Explore isolated beaches South of Yelapa, snorkel in some of the best spots, and enjoy some fresh made ceviche for lunch.
Dinner on your own
November 5th: Community Service Project Day
Breakfast on your own
10:00am-12:00pm: Group Session and Spiritual Practice
12:00-1:30pm: Lunch on your own
1:30-5:30pm: Community Service Project (We could be painting benches or participate in a beach cleanup)
Dinner on your own
November 6th:
Breakfast on your own
10:00am-12:00pm: Group Session - Using the Past as a Platform for Your Future.
12:00-6:00pm: Lunch on your own, Free Time
6:00pm-8:00pm: Dinner together
November 7th: Departure
Breakfast on your own
10:00am-12:00pm: Group Session and Spiritual Practice/Closing ceremony, Reveal Prayer Partners, Gratitude's
12:00pm: Lunch on your own
1:00pm: Check out
How do I get there?
TRAVEL BY AIR, LAND AND SEA TO GET THERE.
Yelapa is a 45 minute boat ride from Pier de los Muertos and a 30 minute boat ride from Boca de Tomatlan. The closest airport is the Gustavo Diaz Ordaz International Airport located in Puerto Vallarta (airport code: PVR). This airport has recently become quite popular, so allow a minimum of an hour to get through customs.
CAR TAXI TO PIER: There are taxi cabs in the airport ($30) or over the bridge across the street ($15) to Pier de los Muertos. We highly recomend you get a taxi ride at the airport as their prices are firm. Taxis across the street have variable prices and may quote you different rates. Always ask in advance what the cost is before getting in a Taxi. Expect to pay double if you go all the way to Boca de Tomatlan. Cabs are everywhere and super easy to grab at the airport.
WATER TAXI TO YELAPA: When you arrive to Pier de los Muertos, look for the Yelapa travel office with lots of Vallarta Adventures on the outside. They are friendly, sell round trip tickets, and will store your luggage until the boat arrives. Here is a link to the water taxi schedule, but please note that the schedule changes frequently. Tickets are around $15 each way from Puerto Vallarta or around $8 from Boca de Tomatlan. If you miss the last taxi, you will need to spend the night at Puerto Vallarta.
YELAPA TOWN PIER: When you arrive, get off at the town pier (not the beach pier or on the beach). Please be sure to send your plans for arrival so we can send a contact to show you to our location. Tipping for luggage service is expected and appreciated. 50 pesos per large bag is appropriate.
What should I pack?
Pack light and plan to be casual.
Suggested items:
Passport - required for travel to Mexico
Cash - no ATMs or banks and credit cards largely not accepted (get your currency converted in Puerto Vallarta although most places will accept American dollars)
Flashlights or headlamps
Walking/hiking shoes
Swim suits
Sun screen and bug repellent
Beach shoes
Comfortable clothing for warm weather and cooler evenings
Camera
Sunglasses and a hat
Binoculars
Toiletries
Books and playing cards or games
Upset tummy remedies
Earplugs to block out Wed. and Sat. fiesta nights
Cell phones - there's cell service in Yelapa, check your plan for rates
Journal
Photos of ancestors for our Dia De Los Muertos altar
First aid kit
A positive attitude
Don't bring:
Electrical adapters - you don't need them in Mexico
Expensive jewelry - the ocean is fond of collecting wedding rings fancy clothes or shoes
Expectations to work - the wifi is not super reliable
Complaints
More questions?
Check out our host's website at: www.miramaryelapa.com
PAYMENT SCHEDULE AND CANCELLATION POLICY:
There is a $500 nonrefundable, non-transferrable deposit due upon registration.
The balance, minus the $500 nonrefundable deposit paid upon registering, can be paid in 1 lump sum or in 2 payments as outlined below:
Due Sun, Aug 25, 2019: $500
Due Sun, Sep 30, 2019: remaining balance
Cancellations at anytime after registration will result in the loss of the full amount of the package.
To sign up for the retreat trip contact our Registrar, Heidi Dillehunt at 206.527.8801, x5101 or HeidiD@SpiritualLiving.org
TERMS OF TRAVEL:
Seattle Center for Spiritual Living ("CSL"), a recognized 501(c)(3) religious non-profit, is arranging a tour for interested parties to Mexico on October 31-November 7, 2019. In the past CSL has had an arranged travel tour cancelled due to elevated security risks. In today's uncertain world it is possible that this trip may be cancelled due to circumstances beyond CSL's control. CSL therefore asks that you consider and agree to the following before making a deposit for this tour.
I am eighteen (18) years of age or older.
I am physically able to complete this travel.
I recognize that CSL is NOT a "seller of travel" as defined in RCW 19.138.021(6).
I realize that CSL is arranging travel directly through vendors and will pay to the Vendors necessary deposits from the funds I pay to CSL. The deposits might not be refundable in case of a cancellation no matter the circumstances.
I recognize that circumstances beyond the control of CSL, such as an act of terrorism or the U.S. State Department canceling all American flights to or from Mexico, might require a postponement or cancellation of this trip.
I agree to hold CSL harmless if the trip is cancelled for reasons outside CSL's control. Although I know that CSL will do everything in its power to obtain refunds on my behalf, I will not hold CSL liable for any refunds not received.
I understand that if CSL cancels the trip for its own convenience then I will be due a full refund.
There is a minimum $500 nonrefundable, non-transferrable deposit due at registration.
By registering I am agreeing to the financial and time deadlines as spelled out above.
I agree that CSL shall not be obligated to refund any cancellation penalties imposed by the vendor with whom the services were arranged.
I understand that I am responsible for verifying the validity of my passport based on my individual arrival and departure dates, obtaining a visa in advance if required based on my individual nationality, and also understand that requirements for both varies by country.