Sunday Celebration Service - The One Thing We All Need to Know
03/24/2019 09:30 AM - 12:00 PM PT
Description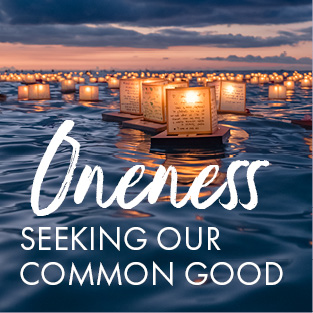 We've read the books, watched the podcasts, done the workshops, listened to the talks; why don't the tools and teachings we've learned about work for us: because we haven't learned One important thing. Today's talk will cover what's missing.
Theme: Oneness - Seeking Our Common Good
Talk Title: The One Thing We All Need to Know
Speaker: Kathianne Lewis, DD
Musical Guest: CSL Celebration Choir
New CSL Service and Youth Program Times/Location:
Celebration Services & Youth Programs are currently held at 9:30 & 11am and Morning Meditation at 9am: all at The Mountaineers, 7700 Sand Point Way. We look forward to welcoming you!