Seabeck All-Community Camp 2019 - Community, Connection and Caring
08/18/2019 04:00 PM - 08/24/2019 12:00 PM PT
Description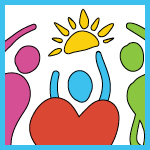 August 18-24, 2019

Be a part of our annual summer camp adventure. Eat well, play well, rest well, and more! Seabeck is for everyone: singles, families, couples, and friends. It's a time to get away to experience new perspectives and a deeper connection to your highest Self, while in the best of company.

This is DIY camp, where you choose how you want to spend each day. The daily program gives you a menu of activities to choose from: morning workshops and afternoon playshops, sports like Volleyball, Kayaking, and Bocce Ball, support groups and sanghas. Or you may choose to read, walk the beach, and spend time visiting with new friends and long-time pals.

Our Youth and Family program has its own schedule, where children, 'tweens, and teens are in supervised, age-appropriate programming daily. They do take out time to have meals with their families, and then back to their friends and teachers!

The evenings offer more time to play, enjoy each other's company, be spiritually uplifted and blessed. Game nights, movie night, musical concert with our Guest Musician, evening Vespers with Kathianne Lewis and the annual Talent Show make the evenings full. This sacred space is where we experience Community, Connection and Caring.
SEABECK is for EVERYONE
Singles, Families, Couples, and Friends
Click here for a Registration Form
Contact Registrar, Heidi Dillehunt, at HeidiD@SpiritualLiving.org or 206.527.8801, x5101 for more info and to register!