Thanksgiving Eve Gratitude Service & Pie Fest
11/22/2023 07:00 PM - 09:00 PM PT
Description
Join us at 7pm for an evening of gratitude, music, and prayer, followed by our annual Pie Fest!
Talk Title: Gratitude: A Beacon of Light in the Darkness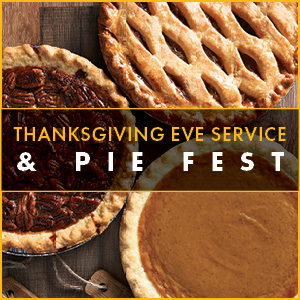 As autumn paints the world in hues of gold and amber, we come together this Wednesday, Thanksgiving Eve, to embrace the spirit of gratitude amidst the chill and deepening darkness. Experience how your thankful heart can create ripples of hope and joy, infusing the crisp fall air with a sense of inner warmth.
Join us in the Fellowship Hall after service for our annual pie extravaganza! You are invited to bring your favorite pie to share.

Speaker: Revs. Abigail Schairer, Debora Gay, and James Kress
Musical Guest: Chava Mirel
Online Community:
Click here
to view all of our
virtual community and support groups
.