Claim Your G.O.O.D! (Getting Out Of Debt)
10/26/2023 06:30 PM - 11/16/2023 08:30 PM PT
Description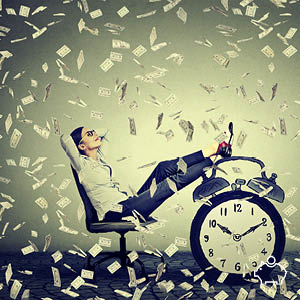 Who doesn't like a good story? Did you know that debt has a story and is a messenger that wants to support you in your abundance?

In this groundbreaking class we will explore our own debt stories and what lessons those stories are seeking to teach us. You will:

• Receive simple spiritual practices and practical tip and tools to get out of debt;
• Learn and use tools to discover and unravel your Debt Story and release guilt, blame, and shame; and
• See debt as a gift and a messenger of a greater possibility of abundance.
Join Karen Schiller, a finance professional and Prayer Practitioner, on this journey towards financial freedom!
Thursdays, Oct 26-Nov 16, 6:30-8:30pm PT
Instructor: Karen Schiller, RScP
Location: Webinar (link will be sent the week before class starts and a link reminder at 5pm PT each class night)
Investment: $99 before 8pm 10/22, $120 after
Karen Schiller
is a Prayer Practitioner at Center for Spiritual Living Seattle and a dedicated student of spirituality. She has served on the CSL Seattle Board of Trustees as Treasurer and Vice President. Karen has worked in finance and accounting for over 35 years. She was most recently the Director of Finance for a large healthcare organization, overseeing a budget of over $100 million.
Karen has applied spiritual principles and practices to transform her finances from the verge of bankruptcy to be able to retire early at age 58. Her passion is to support others to greater spiritual and financial freedom. Her mission is to "Lead others out of the prisons of their own minds by helping them reclaim their innocence."