Money Mastery: Moving out of Scarcity into Spiritual Abundance
09/11/2023 06:00 PM - 10/23/2023 07:30 PM PT
Description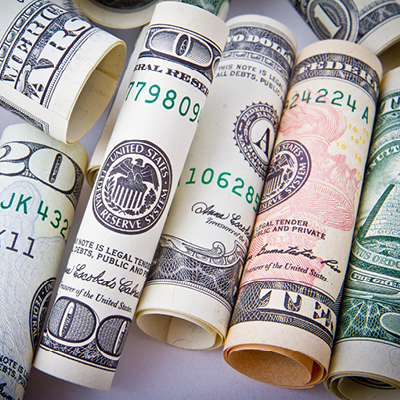 What if the pursuit of the Good life brought us closer to God? And Vice Versa?
The song writer Jewel wrote, "If praying were enough, peace would have come to be." The same thing could be said of Prosperity.
After working out the bugs on how to best teach Spirit Based Prosperity, Kathianne Lewis is offering an updated Money Mastery Class. This is for anyone who wants to change their mindset about Spiritual Support, and for those who want to shift the way they view Universal Enough-ness using a mystical point of view. The class will not be teaching anything you already know; no affirmations, no treasure maps, no requirements to tithe. However, you will be encouraged to make some smart money decisions. The sessions will be filled with revealing processes that will allow participants to understand what has blocked the natural flow of abundance into their lives.
There is power in consistency and practice. Kathianne asks that anyone who signs up attend as many sessions as possible, is willing to do their inner work as well as weekly assignments and will share what they learned with others.
Attend in person to get the richest experience. For Zoom participants, the class will be seminar style - viewing only.
Kathianne Lewis is creating a brand-new workbook/journal for this class so that all your great notes and recorded progress will be in one convenient document.

Mondays, Sep 11-Oct 23, 6:00-7:30pm PT
Instructor: Kathianne Lewis, DD
Category: Finances & Abundance
Location: In Person in the Fellowship Hall and on Zoom
Please note that for Zoom participants the class will be seminar style - viewing only
Cost: $25 plus Love Offering
Rev. Dr. Kathianne Lewis has served thousands of people in her 30+ years of service as Spiritual Director and Senior Minister at the Center for Spiritual Living. She is known world wide as a Spiritual Leader, Master Teacher and Luminaire - Empowering people to live a thriving life. As a leading scholar in New Thought philosophy, she brings into harmony those teachings with the insights that ancient and contemporary religious study offer. Always, she offers practical spiritual tools for use in an often complex world.

"My vision is a world that works for everyone through the practice of spiritual principles."