Discovering and Developing Your Life Purpose
05/25/2023 06:30 PM - 06/15/2023 08:30 PM PT
Description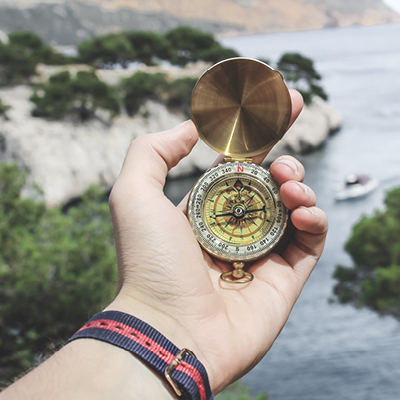 Microbiologist Jonas Salk noted that humans are unique in the world of living organisms. Only humans, says Salk, come into this world "curiously unfinished" and without a clear purpose. Humans must discover their individual internal inclinations, and then fashion them into a distinctive purpose. This class will assist you to do just that. You will go home with a concise purpose statement.
In addition, you will learn four practical and useful tools to do the work of intending your purpose once you have clarified it. Modern scientific research is confirming that our thoughts are not only creative, but literally have the ability to synchronize with external objects and draw them toward us! British physicist Rupert Sheldrake and many others are collecting a growing body of evidence that reveal the influence of mental intentions as they relate to influencing the way we invite or repel external phenomena like wealth, jobs and relationships.
Come and discover:
How to construct a single sentence that captures your life purpose.
How to identify what you REALLY want, and what REALY wants you.
Four simple tools you can use daily to intend and attract your purpose.
The relationship of internal personal consciousness to the external world.
Thursdays, May 25-Jun 15, 6:30-8:30pm PT
Instructor: Michael Bogar, MDiv, ThM
Location: Zoom (link information will be sent a few days prior to class starting, as well as 5pm day of class)
Cost: $99 until 8 pm 5/21, $120 after

Michael Bogar: Michael's approach is from a full-life experience and he can relate to a wide range of people. He has a way of communicating to those at the top of their game and those ready to quit. Life is educational, each morning presents an opportunity to begin anew. He has taught at the graduate and undergraduate levels and has a proven ability to inform and inspire students ranging from the informal beginner to the serious scholar. Students and audience members frequently comment on his depth of scholarship, personal approach and sense of humor.

Michael has studied and taught the classical religious texts from many religious traditions and is a very effective teacher of spiritual concepts. He has studied Jungian Depth Psychology and universal mythologies. He is a brilliant integrator of mythology, theology, personal spirituality, practical philosophy and depth psychology. He combines deep scholarship, spontaneous humor and contagious enthusiasm with a down to earth practical approach to personal and spiritual growth. People open up easily to his clear and amicable style. https://www.michaelbogar.com/