Awakening to the Christ Within - Exploring Christ Consciousness Through The Ages
04/05/2023 06:30 PM - 04/19/2023 08:00 PM PT
Description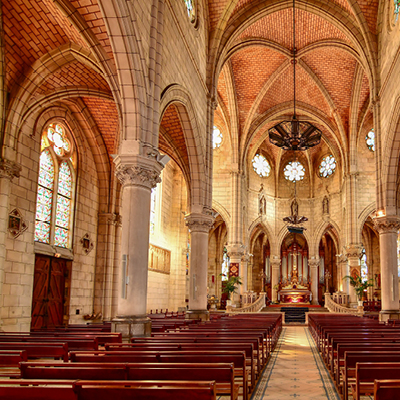 In this three-week class, we will survey the major movements of Christian church history. The emphasis will not be on names and dates (though there will be some), but on the movement and flow of Christ-consciousness through the ages. Participants can expect to gain a greater awareness and appreciation of the connection between spiritual thought and global events, inspiring and equipping your spiritual life today.
Wednesdays, Apr 5-19, 6:30-8:30pm PT
Instructor: Rev. James Kress
Category: Spiritual Practices
Location: Webinar (link information will be sent out a few days prior to class starting, as well as 5pm each class evening)
Tuition: $75 until 8 pm, Sun 4/2; $90 after
Rev. James Kress, M.A., D.D.,
loves inspiring and leading people spiritually! He has 25 years of pastoral ministry that includes service as a Senior Pastor, church planter, counselor, and international ministry leader in Russia, South America, Europe, and Mexico. During his ministry career, James expanded his experience to include leading top-performing teams in the retail sector. He currently works in Learning and Development at BECU (Boeing Employees Credit Union). James has an M.A. in Theology from Liberty University and earned his Doctor of Divinity at Emerson Theological Institute. He is also finishing his International Coach Federation certification. James has three children, one grandchild, enjoys skiing, hiking, fitness, and most of all, co-creating and living life with his beloved wife Bridgette.