Practicing the Power of Presence: The Art of Being with Dennis Merritt Jones
11/05/2022 12:30 PM - 03:30 PM PT
Description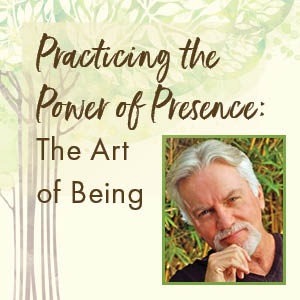 An Experiential Workshop with Dennis Merritt Jones
We have each been given the most precious and sacred gift of all, the gift of life. With the awareness that we are on this planet on "purpose" comes a choice every moment of every day; how we direct our energy and intention is how we honor the giver of the gift. Our purpose is fulfilled not so much by what we do, but rather the mindfulness or awareness of how we live each day.
Join Dennis Merritt Jones for an experiential workshop based on his best-selling book, The Art of Being - 101 Ways to Practice Purpose in Your Life
and explore the benefits of mindfulness and the role it plays in every aspect of your life. Bring a friend and learn how to practice the power of Presence!
Book signing to follow the workshop, with opportunity to purchase before and after the event.
Saturday, Nov 5, 12:30-3:30pm PT
Speaker: Dennis Merritt Jones
Location: Sanctuary
(Advanced discount will be applied on final payment page)