Sunday Celebration Services - The Gift of Surrender
12/12/2021
Description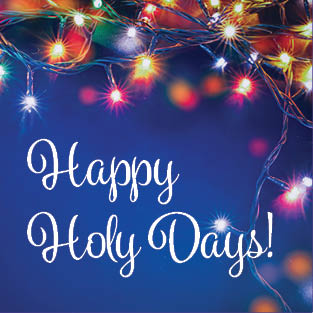 Join us in-person or watch on Livestream or Facebook Live at 9 & 11am. (In-person visitors: remember to dress warmly. Sanctuary windows are open for optimal ventilation.)
December Theme: Practical Spirituality: Happy Holy Days
For many people the holidays of November and December bring up happy memories of family gatherings and festivities. For others, not so much! Not all of us had a Hallmark Movie Holiday past. Plus, there can be the social pressure to do more, spend more, and show up more than we want. Where's the Happy in Holidays? In December, the Center for Spiritual Living Seattle wants to facilitate the pause that refreshes and brings us back to our inner source of deep joy. This joy isn't conditioned by conditions. It's the gift the Divine is always giving.
Talk Title: The Gift of Surrender
Through giving this gift, you allow the Good of God into your life!
Speaker: Rev. Abigail Schairer
Musical Guest: Garnett Hundley, Beverly Daugherty and Jennifer Bundy
Online Community:
Join a Prayer Practitioner online at 9:45am and 11:45am for a Virtual Prayer Support. Click to join on Zoom.
Click here to view all of our virtual community and support groups.