Beyond Limits
09/28/2021 06:30 PM - 11/16/2021 09:00 PM PT
Description
Practical Spirituality for a Modern Life
Do you have an urge to live a freer, more authentic life—with a little humor added to the mix? More than likely you are being called to go beyond your limits and take back the power you have given away to life conditions and others.
With dialog, introspection, group activities, and support from others on the path, you will develop a new concept of yourself, take ownership of your innate power, and identify and update your beliefs about the Universe and how it works.

This is a certificated course and is a prerequisite for many other CSL classes.
"I grew up in a household where Christian ideology was ingrained in every aspect of our lifestyle as well as expectations of morality. Though, I never questioned the existence of a higher power, I had wondered from an early age if there was more than this singular idea of God. Through this course, I was able to develop a definition for intentional living that aligns with what has been whispering to me my whole life. The course content and teachers encouraged introspection, but most importantly, helped me remove the goggles that interfered with seeing what God intended for my life. What message is more empowering than learning where to look for creating fulfillment and that we had the ability all along. Beyond Limits evolved my perspective on personal faith, helped me examine my values, and recognize the barriers that distract me from my potential. I am grateful for the knowledgeable teachers, welcoming classroom setting, and the resources that make this course such a pleasure to be a part of. I will continue to explore what spirituality and truth means to me, and look forward to more in-depth studies such as this." – Beyond Limits Participant
"Beyond Limits has changed my life, drawing me in to deeper and stronger alignment with the divine. I am receiving more of the abundant life God has - it has always been there for me, and Beyond Limits has helped show me the way." – Beyond Limits Participant
Tuesdays, Sep 28-Nov 16, 6:30-9pm PT
Instructor: Rev. Abigail Schairer
Category: Core - Foundations
Location: Webinar (Link will be emailed 3 days prior to class starting and a reminder link email will be sent at 5pm PT each class night)
Registration Fee: $25
Tuition: Pay What You Will (will be explained in class)
Want to make make Pay What You Will payments easy? Text "BEYOND" to 844-315-7968
We are committed to making a world a better place through teaching spiritual principles and practices, and we know the power of these tools to change lives. So that all have the opportunity to benefit from Beyond Limits, we ask you to choose the level of tuition that is right for you – whether it is at, above or below the suggested amount of $240. (The price of textbook is additional to tuition.)

Required textbook
This Thing Called You, by Ernest Holmes - $12.95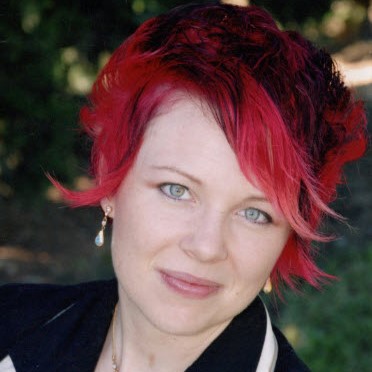 Rev. Abigail Schairer is Associate Minister at CSL Seattle and founder of Sister Spirit and NextGEN Retreats. She draws inspiration from the great spiritual masters of all religions, which she integrates with practical guidance in her speaking and teaching. Rev. Abigail believes we are here to help create the life God intended us to have – one of absolute joy, complete abundance, and freedom.