Deep Listening - A Silent Retreat: Quiet your mind and listen to your heart at Rainbow Lodge
05/17/2013 06:00 PM - 05/19/2013 02:00 PM PT
Category
Retreat
Description

Deep Listening – A Silent Retreat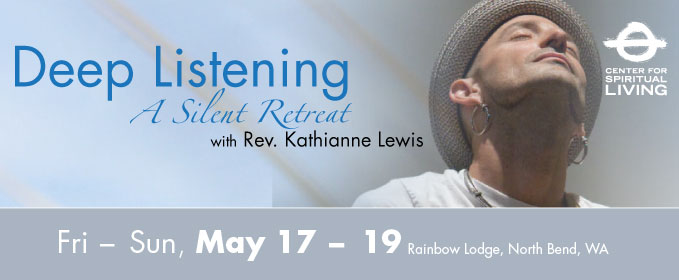 Taking time away from the demands from our everyday life is refreshment to the soul. Everyone has everything they need within themselves; if we would just access it. This retreat is designed to not just be a time of quiet, but to create a dynamic stillness within the participant that refreshes the soul and reveals the wise healing presence within. Consider taking a weekend away with your God.
May 17 – 19 / Fri 5pm – Sun 2pm / Rainbow Lodge, North Bend, WA
Facilitator: Rev. Kathianne Lewis DD
Fee: Double Occ: $335. Single Occ: $480. Online registrations closed. Call 206.527.8801 x5103 by 6pm Thu 5/16 for last moment new registration!