The Bible Without the BS
09/19/2019 06:30 PM - 11/07/2019 08:30 PM PT
Description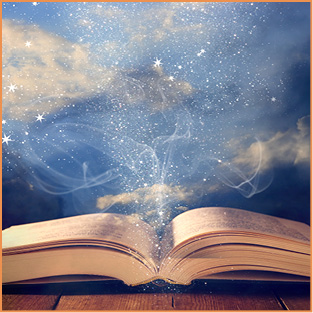 What do Lord of the Rings, Harry Potter, Game of Thrones, and the Bible have in common? They are all archetypal stories about divinely guided individuals who grow up by moving through a world of challenges that cause soulful evolution. By employing a Jungian Depth Psychological approach, this class presents the classic biblical narrative, as well as other timeless tales, as a story of your soul's archetypal development toward divinity.
If you have old Bible trauma, involuntarily flinch when someone says "God", or have a past church experience you want to heal, the class "Watching God Grow Up" will help you transform and release your old relationship with the Bible!
Attend in person at CSL or online from anywhere via webinar.
This core class is a requirement for practitioner training.
Thu, Sep 19-Nov 7, 6:30-8:30pm (no class 10/10)
Instructor: Michael Bogar, MDiv, ThM
Room: CSL Admin Offices, 2150 N 107th St, Suite 500
Tuition: $225 until 8pm Sun, Sep15; $255 after
Required: One of the following Bibles:
New International Version Bible
Holy Bible (from the Ancient Eastern Text)

MIchael Bogar, MDiv, THM is the Spiritual Director at the Bainbridge Island Spiritual Enrichment Center. He is an adjunct instructor at the Holmes School of Consciousness Studies, and teaches regularly at the Seattle Center for Spiritual Living. Michael's teaching on spirituality and psychology, combine scholarship, humor and practical wisdom. His work underscores Soul-making as a dynamic process that values both positive and negative emotions as normal and necessary.