Community Potluck Dinner
07/27/2019 05:00 PM - 08/04/2019 09:00 PM PT
Description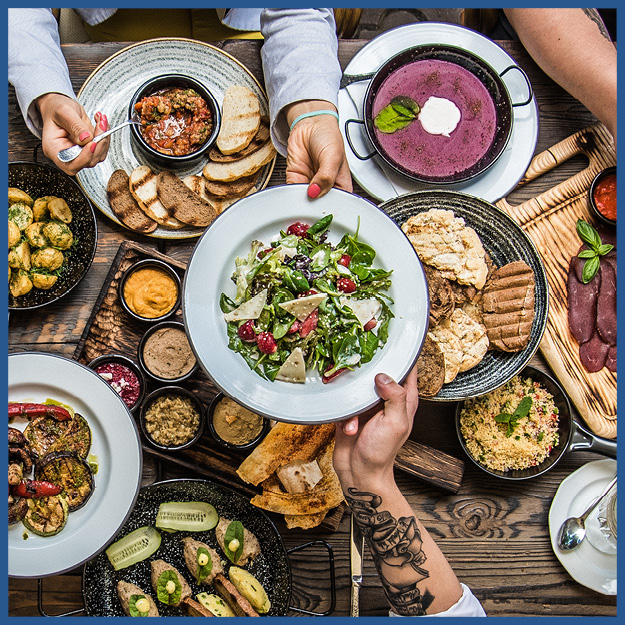 Registration is now closed. Thank you everyone for participating. If you have any questions, call Heidi at 206-527-8801, ext 5101.
Want to feel expanded connection with others at CSL in a relaxing neighborhood setting?
Then join us for our Community Potluck Dinners and attend a potluck dinner with up to eight others, hosted by a fellow CSL congregant. This is a casual get together to eat, pray, chat and have fun. Pick your location for the dinners held across the greater Seattle area. RSVP by registering for your preferred location and bring a favorite dish to the Community Potluck to share!

Join a host in a neighborhood near you for an intimate potluck dinner for up to 8 people.

Dinners start Saturday, July 27.
Sign up in today!

1. Bothell (Complete)
Sat, July 27, 5-8 pm
Hosts: Diane & Miguell Khoury - Gluten Free Potluck, Host has a cat, not handicap accessible.

2. NW Seattle (Complete)
Sun, July 28, 6-8 pm
Hosts: John & Christina Halas - not handicap accessible
3. Kirkland (Complete)
Sun, July 28, 5:30-8:30 pm
Hosts: Bridgett Christiansen & James Kress, not handicap accessible
4. Edmonds (9 spots)
Thu, Aug 1, 6:15-8:15 pm
Host: Julie Drews - host has a dog, not handicap accessible

5. South Seattle (7 spots)
Thu, Aug 1, 6:30-8:30 pm
Host: Marjorie McKinney - host has pets
6. Edmonds (8 spots)
Fri, Aug 2, 6:30-9 pm
Hosts: Matt Boblett & Micki O'Brien - hosts have a cat, not handicap accessible

7. Lake Forest Park (6 spots)
Fri, Aug 2, 7-9:30 pm
Hosts: TC Cooke & Myn McCarter - hosts have pets, not handicap accessible
8. North Seattle (6 spots)
Fri, Aug 2, 6-8 pm
Hosts: Rev. Harold Costa & Rob Barrick - not handicap accessible
9. Ballard (Cancelled)
Fri, Aug 2, 6-9 pm

10. West Seattle (7 spots)
Sat, Aug 3, 4-8 pm
Host: Jeffry Myers - not handicap accessible
11. Kenmore (5 spots)
Sun, Aug 4, 4:30-6:30 pm
Host: Kimmi Hansen - BBQ, not handicap accessible

12. Lynnwood (7 spots)
Sun, Aug 4, 5:30-7:30pm
Host: Tammy Johnson - host has a cat, not handicap accessible