How to Commune with the Food Gods
07/11/2019 06:30 PM - 07/25/2019 08:30 PM PT
Description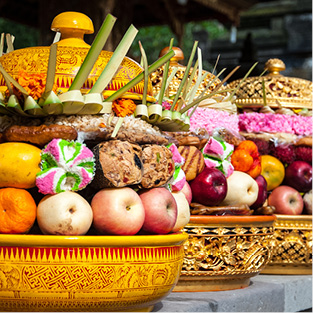 Entering The Temple of the Refrigerator
What if the Divine Realm is revealing Truth to us through our insatiable food appetites and struggles? What can we do about it?
Diet and food issues plague our nation. This class will examine this weighty topic by looking at the hidden archetypal deities and angels that visit us as pasta and cheesecake. Our relationships with Food, Desires and Appetite are psycho-spiritually rooted and live through the mind, soul and body together. When Jesus said that, "Humans shall not live by bread alone, but by the words that come out of the mouth of God," he suggests that food and the divine are intimately connected.
Attend in person at CSL or online from anywhere via webinar.
Thursdays, Jul 11-25, 6:30-8:30pm
Instructor: Michael Bogar
Location: CSL Administrative Offices, 2150 N 107th ST, Suite 500
Tuition: $85 until 8:00pm Sun, Jul 7; $99 after.

Michael Bogar, MDiv, THM is the Spiritual Director at the Bainbridge Island Spiritual Enrichment Center. He teaches world religions at Central Texas College at Joint Base Lewis McChord, and also teaches regularly at the Seattle Center for Spiritual Living and Seattle Unity Church. Michael's teaching on spirituality and psychology, combine scholarship, humor and practical wisdom. His work underscores Soul-making as a dynamic process that values both positive and negative experiences and emotions as normal and necessary.