Seven Spiritual Laws of Success - Cancelled
07/03/2019 06:30 PM - 08/07/2019 09:00 PM PT
Description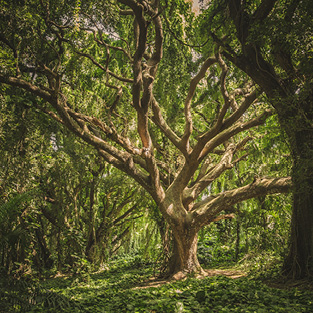 Would you like to experience expanded happiness and progressive realization of your goals? Are you interested in honing your ability to fulfill your desires with effortless ease? What if your success, including the creation of wealth, did not require hard work and was not at the expense of others?

This class provides a more spiritual approach to success and affluence – the abundant flow of all good things to you. With the knowledge and practice of spiritual law taught in this class, you will put yourself in harmony with nature and create with carefreeness, joy, and love. This course will present the key concepts of Deepak Chopra's The Seven Spiritual Laws of Success and provide tools to assist you in understanding your true nature in relationship to these beneficial laws.

Prerequisite: Beyond Limits or Foundations
Wednesdays Jul 3-Aug 7, 6:30-9pm
Instructor: Rev. Harold Costa
Location: Classroom A
Tuition: $175 until 8:00pm Sun, Jun 30; $205 after.
Required Reading (available at the CSL Bookstore on Sundays)
The Seven Spiritual Laws of Success by Deepak Chopra, MD

Rev. Harold Costa
is a true expression of Spirit's Joy, Love, and Truth. Involved with Center for Spiritual Living since 1998, he was honored to be the first minister accepted into the integrated United Centers for Spiritual Living in 2011. He became involved with Playback Theater Northwest (PTN) in 1994 and rebuilt the troupe in 1998. His ministry with PTN has taken him into prison, working with at-risk teens, and many others theatrically. He believes in kinesthetic learning of Spiritual Principles and uses different techniques to tap into the Divine Wisdom of the physical body.