I AM Diversity: A Workshop with Gino Walker
06/16/2019 12:45 PM - 02:45 PM PT
Description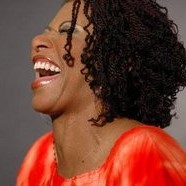 We have arrived. It is our time to approach diversity within ourselves. It is only then that we can let go of prejudice, racism, violence and hated. If this work calls you, join inspirational transformer Gino Walker on this passage. Let us Be Powerful, Invincible and Loving on our Quest.
This beautiful work is a soul call from within. The purpose is to explore our prejudice, bias, and racism, taking full ownership of our participation mentally and spiritually. This is a personal journey, an awareness of our inner thoughts, beliefs, and old stories that we have kept alive through our past experiences, media, family, and social contagion.
Using Universal Principles we will explore exercises that call us to a higher listening and meditative practice to gain:
Awareness

Take Responsibility

Acknowledgment

Forgiveness

Release

Create New Feeling Pattern
Sunday, June 16, 12:45 - 2:45 pm
Facilitator: Gino Walker
Room: Classroom A
Suggested Love offering of $35
Gino Walker began performing at an early age, growing up surrounded by the blues, gospel and musical theater. Throughout her musical and speaking career, Gino is expressing love of performing, passion and power. Gino is sending out a Soul Call – her mission is to Lift & Shift The World through Inspired song and word.